Regular price
Sale price
£29.99 GBP
Unit price
per
Sale
Sold out
Introducing our revolutionary Fen CBD Gel Capsules - the ultimate blend of convenience, potency, and natural goodness! These easy-to-swallow gel capsules are packed with the highest quality CBD, sourced from organic hemp plants, offering you a seamless way to incorporate the potential benefits of cannabidiol into your daily wellness routine.
Key features of our CBD Gel Capsules:
Premium Quality: We take great pride in sourcing the finest, non-GMO hemp plants for our CBD extract. This ensures that each capsule contains a potent and pure dose of CBD, free from any harmful additives or contaminants.


Precise Dosage: Our gel capsules provide a consistent and accurate dosage of CBD in every single serving. This means no more guessing or measuring; you can confidently enjoy the benefits of CBD with peace of mind.


Easy to Incorporate: Incorporating CBD into your daily routine has never been simpler. With our gel capsules, you can seamlessly add them to your supplement regimen, just like any other vitamin or dietary supplement.


Discreet and Tasteless: Unlike some CBD products with distinct flavours, our gel capsules are completely tasteless, making them an ideal choice for those who prefer a flavour-free experience. They are also discreet, allowing you to take them anytime, anywhere.


Fast-Acting and Long-Lasting: The gel capsule form ensures quicker absorption into your body, leading to faster onset of potential benefits. Additionally, CBD's effects are known to last for an extended period, helping you stay on top of your game throughout the day.


Non-Psychoactive: Our CBD Gel Capsules contain only trace amounts of THC, well below the legal limit, ensuring that they are entirely non-psychoactive. You can experience the potential therapeutic effects of CBD without any unwanted "high."


Natural Wellness: CBD has been studied for its potential to promote relaxation, alleviate stress, support healthy sleep patterns, and manage everyday discomforts. Our gel capsules provide a natural and safe way to incorporate these potential benefits into your life.


Lab Tested and Trusted: To ensure the highest quality and purity, our CBD Gel Capsules undergo rigorous third-party lab testing. This guarantees that you're getting a product you can trust and rely on.
Join the countless individuals who have embraced the potential benefits of CBD with our premium Fen CBD Gel Capsules. Unlock a new level of well-being, balance, and vitality. Embrace natural wellness today and experience the difference. Order your CBD Gel Capsules now and take the first step towards a healthier, happier you!
MADE INT THE UK

THIRD PARTY TESTED

MANUFACTURED to GMP STANDARDS
Ingredients: Hemp SeedOil, Broad Spectrum CBD Extract,Glycerin Aqua Gelatin Soft Gel Shell.
Share
View full details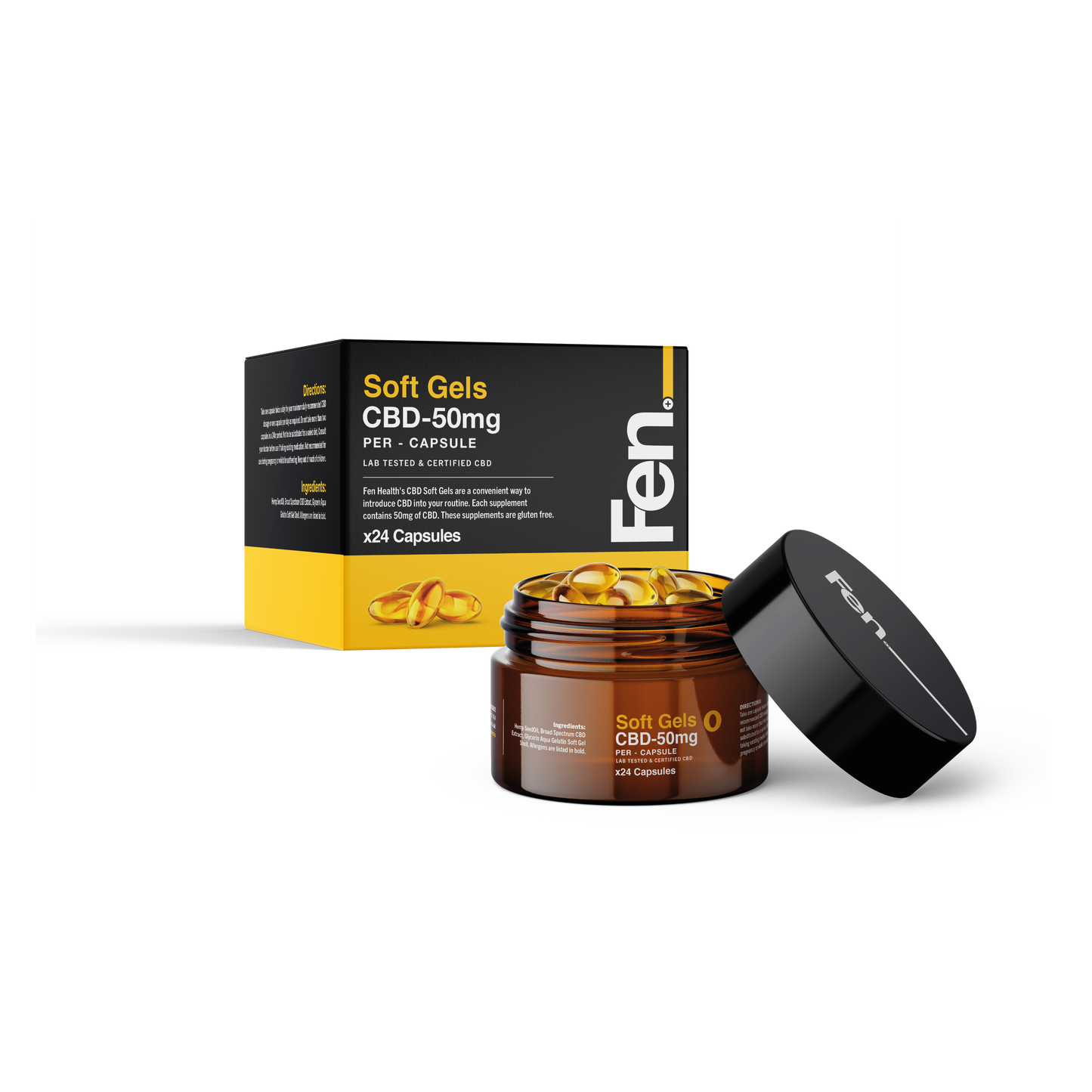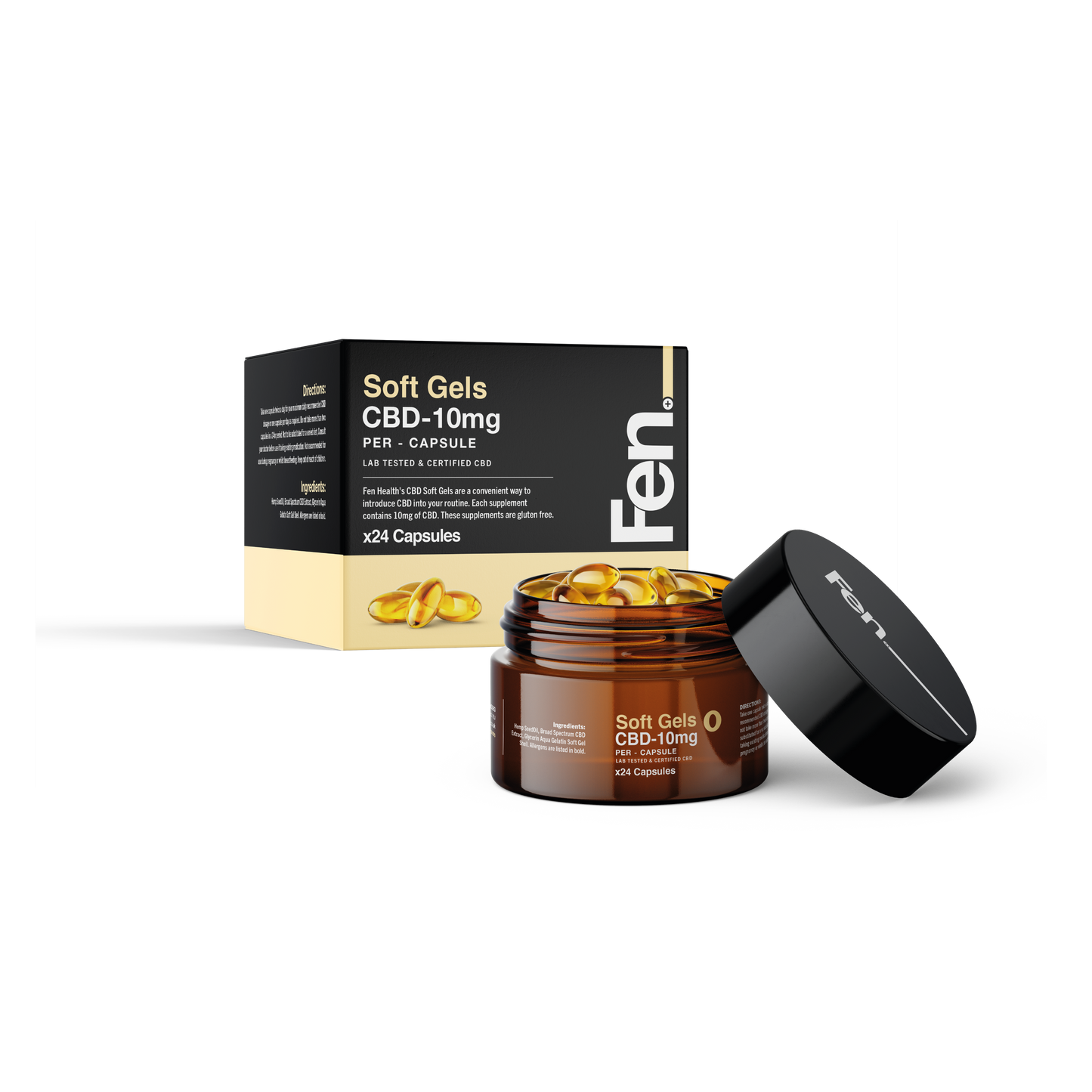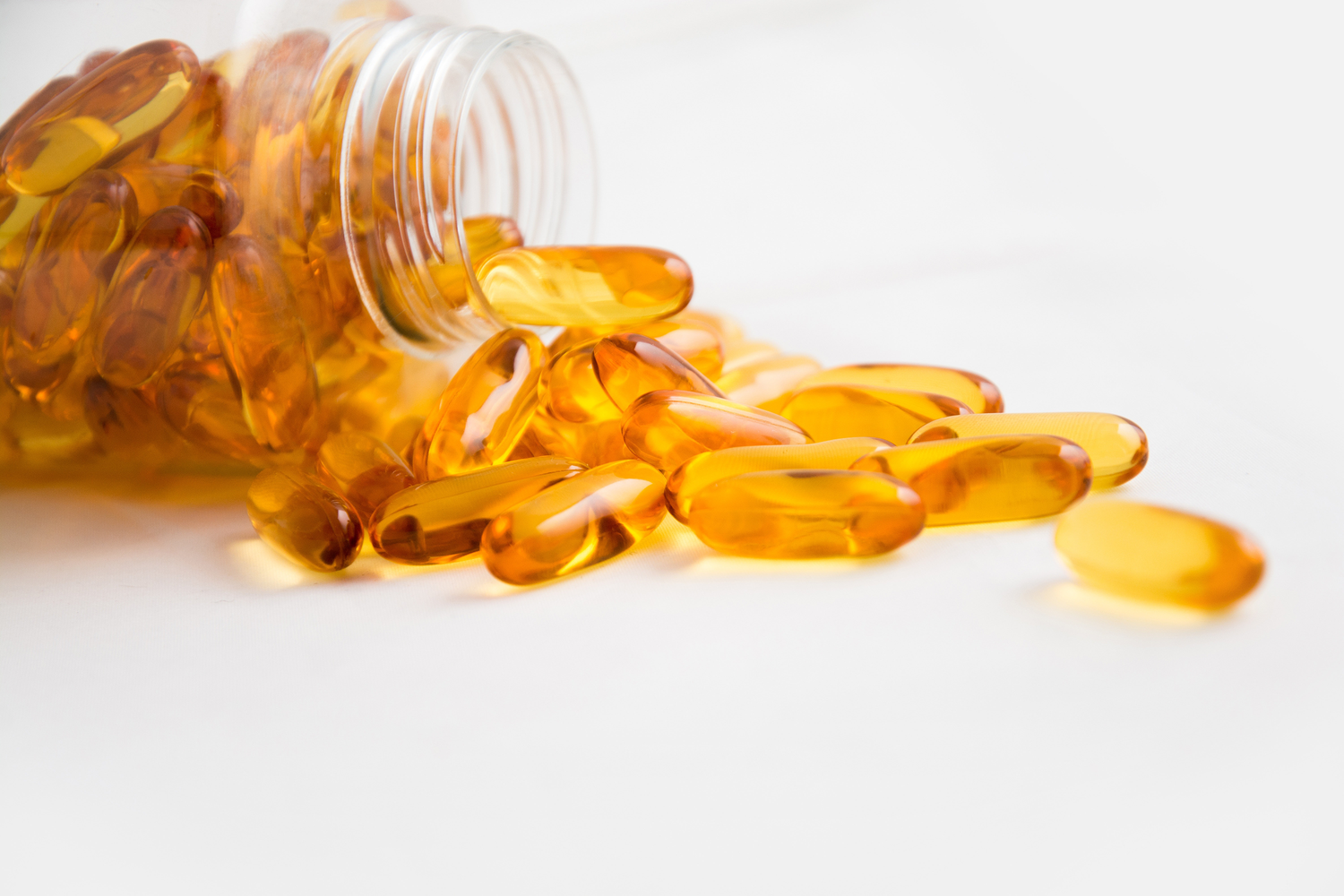 Pre - Dosed
This means that each gel capsule contains a predetermined and consistent amount of CBD. The CBD content is carefully measured and formulated during the manufacturing process to ensure that each capsule provides a specific dosage of CBD. This eliminates the need for users to measure or calculate the CBD dosage themselves, providing convenience and accuracy.